Cavus is a family run vineyard nestled in the hillside of the Stag's Leap appellation in Napa Valley. If you are familiar with Stag's Leap you know the region is famous for producing rich, robust Cabernet Sauvignons. Our first release was the 2004 Cabernet Sauvignon.
Some of you may know the story of Cavus but we think it is worth sharing with new friends. Darryl Browman has always been a wine enthusiast. His passion for sharing things he loves was a catalyst for starting the vineyard. He also wanted the vineyard name to have personal meaning.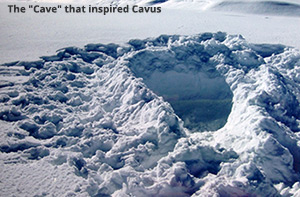 So Cavus, The Cave is a personal tribute to friends, good fortune and life. Darryl and two friends were skiing in Argentina when they took a wrong turn and found themselves on the backside of the mountain with no way out. They built "a cave" and the three friends settled in for the night not knowing what the future would bring. As good fortune would have it they were rescued 24 hours later, tired, thankful and full of joy.
The experience reinforced our philosophy on drinking good wine: why wait for a "special occasion"? Celebrate life each day and always drink good wine.
The 2018 is available!